We usually provide same-day service on dumps and deliveries
White's Sanitation has roll-off dumpsters for your construction or larger clean-up projects such as clean up. White's provides 15 or 30 cubic yard roll-off dumpsters that are usually put on an ON-CALL dump basis.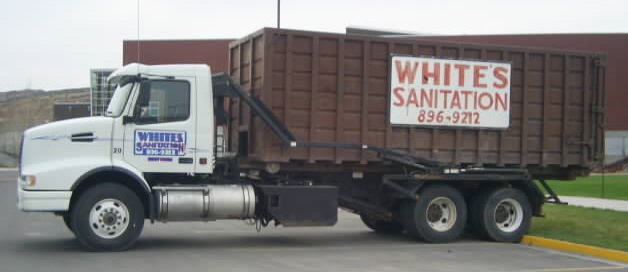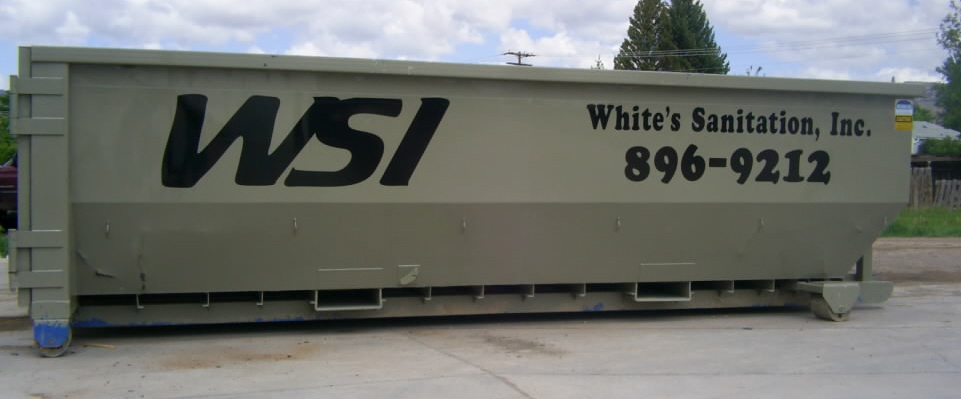 15 Yard
8' wide X 12' long X 5' high
20 Yard
8' wide X 22' long X 4' high
30 Yard
8' wide X 22' long X 6' high
40 Yard
8' wide X 22' long X 8' high
**Landfill fees will also be charged on roll-off dumpsters**
The landfill will charge you extra if any tires, car batteries, stumps, gas or propane tanks, or metal pipe exceeding 8 feet long. Any questions need to be directed to your county landfill.
Questions? Feel free to contact us!